Pakistan-China Relations Since 1951
The analysis of the historic evolution of Pakistan-China relations over time reveals that this "Partnership" is continuously flourishing in spite of various headwinds for more than 70 years. This friendship mostly cited as inter-state friendship is underpinned by the rationale of common interests and mutual trust. An elaborative discussion on Pakistan-China relations raises different reactions in different continents of the world. According to West, it is merely an apparent relationship based on geopolitical and expediency considerations. On the other hand, in Pakistan and China, this "Friendship" is described with catchy phrases like "Sweeter than honey" or "Higher than mountains".
And the best part is, these are not rhetoric at all. Skeptics overlook the fact that the relationships between two "Unequal", that too for long, cannot thrive usually.
Introduction
Although both countries commenced formal diplomatic relations in 1951, little interaction was there in the formative years between the two. Both soon were dragged into the burden of nation-building tasks because of the conflicts i.e Kashmir and Korea conflicts which were the biggest challenges of the time.
Pakistan was the first of those countries to end diplomatic relations with the Republic of China (Taiwan) and maintain ties with the People's Republic of China (PRC) and Chinese leadership valued this recognition and appreciated it in the world arena.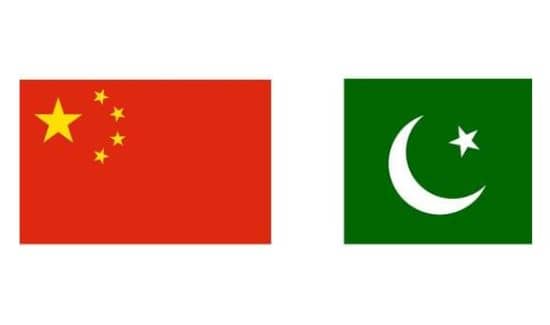 The Inception of Formal Ties – Pakistan-China Relations
In fact, Chairman Mao Zedong ordered his foreign ministry to establish Pakistan-China relations as early as 1951. Once more, in 1956, while appointing his second ambassador, he asked to devote special heed to Pakistan because it was "China's SouthWestern gate". This revealed Chinese foresightedness and sagacity despite having negative worldviews.
In the beginning, after the creation of Pakistan, being in a weaker position than its Eastern neighbor, Pakistan chose the US-led Western alliance system over the Communist system. At the formal encounter between two Prime Ministers in 1955 in Bandung, Indonesia, Pakistan assured China its alliance with the US-led Southeast Asia Treaty (SEATO) is not against China which helped to clear the air between these two.
Prime Minister of Pakistan, Huseyn Shaheed Suharwardy, was the first high official who visited China in October 1956, succeeded by Premier Zhou Enlai merely after two months. He enjoyed 10 days trip to Pakistan. After visiting Pakistan, when the Premier visited India, he rejected the call to visit Srinagar which was a clear indication of a tilt toward Pakistan-China relations.
Nevertheless, at that time China and India were maintaining close ties with each other but its inclination towards Pakistan was independent of its affiliation with India. These efforts aided in building the basis of mutual trust which these countries have today.
Also Read: Civil-Military Relations in Pakistan
Laying the Foundation in the1960s
Even though Pakistan had partnerships with the US-led bloc in the early 1960s, Pakistan had been discouraged by US favoritism of India consistently and not much support for Kashmir's stance. At that time, the Cold War was at its climax; no one was surprised by Sino-US antagonism, and the Sino-Soviet split had disrupted the balance of power.
Sino-Indian tensions were also rising following the Dalai Lama's 1959 escape from Tibet in search of safety in India. China faced a sideline to some extent.
The 1963 border treaty marked a turning point in the friendship between Pakistan and China. Then, in 1964, Pakistan began operating flights to China as the first non-communist nation. Pakistan also offered China technical support in negotiating with the World Bank. Pakistan made a significant move in the Pakistan-China relationship when it condemned the US's "Two China Policy" in 1965. The 1966 decision to create a Karakoram roadway connecting Xinjiang and Gilgit Baltistan was another pillar in relations.
Pakistan, the Bridge on which Kissinger Walked to China
Henry Kissinger's secret trip to China in July 1971 was made possible in large part because of Pakistan, which played a key role in facilitating the unification of the two rivals. 37th US President Richard Nixon called his one-week trip to China in February 1972 "the week that changed the world."
Kissinger was persuaded by Zhou Enlai to remember the "bridge" that had brought them together. Pakistan actively backed China's participation in the United Nations (UN) when it became a member in 1971.
Also read: What are the Advantages and Disadvantages of Social Media?
All-weather Friendship
Chinese diplomacy is complex, and words are carefully chosen to convey the intended message. While China refers to its relationships with several friendly nations as "comprehensive" "strategic" or "cooperative," the Chinese leadership refers to Pakistan's connection as "all-weather" to highlight the unique features of the two-way alliance.
Chinese authorities refer to Pakistan as their "Iron brother" in another context, demonstrating their faith in the durability of their relationships. China is the only great power that firmly backs Pakistan's efforts to maintain its autonomy and sovereignty.
In contrast to the ups and downs, it has experienced in its relationship with the US, it is ready to invest in establishing strategic cooperation with Pakistan.