Educated Women Can Change Society
Introduction
There is a growing body of research on educated women. An increasing number of organizations in countries are focusing on women's and girls' rights. This includes institutions that aren't often identified with supporting women's rights, such as the World Bank and the International Monetary Fund. Getting an education is the most effective method to combat global poverty and extremism but it is still missing in many countries.
Why Nations should recognize educated women?
If a nation doesn't recognize and make the most of its residents' talent, it will never be able to completely flourish economically and socially. The efficient and effective use of resources is essential to the growth and competitiveness of a town, state, or country. Human talent is a valuable resource, and educated women make up half of it.
All people should be able to exercise their fundamental human rights without hindrance, according to international treaties and authorities. Basic human rights are personal safety, fundamental necessities of life including food, health, education, employment possibilities, pay, the freedom to speak or vote, and property ownership. But in practically every one of these categories, women lag behind males.
However, studies demonstrate that promoting education to women contributes to a just society, increases economic productivity, and advances other development objectives.
Also Read: | The Advantages and Disadvantages of Social Media
1. Educating Women Reduces Poverty
Even families, towns, and entire nations may be lifted out of poverty by investing in and empowering women.
Studies that employ cross-country regression frequently discover that women's education has a greater influence on economic growth than does education for men. Greater gender equality translates to more opportunities and income for women. Increased productivity and greater revenues lead to increased rates of consumption, investment, and saving. It improves the financial situation of the family as a whole.
2. Educating Women Promotes Economic Growth and Stability
The Economists investigated disparities between men's and women's economic conduct. Economists also investigated that, how these differences affect outcomes, and how they could influence public policy. For instance, economists have discovered that the proportion of a home's resources managed by men versus women affects the spending habits of that household.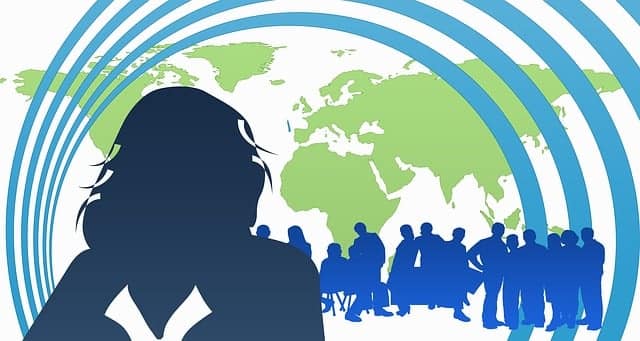 Spending on essential home requirements and the potential development of their children is higher among women who manage their household finances. In Pakistan, there are a lot of books available on women's empowerment. You can read this blog for buying the books at your door as soon as possible.
Also read: Top 5 Books for CSS/PMS Preparation
3. Women in Leadership Roles Improve Performance
A project's bottom line may benefit from having more women in leadership positions because they foster innovation. This innovation comes from a diverse range of viewpoints on the challenges at hand. The majority of Americans believe that educated women are just as capable of being effective political leaders as males. It means they have the capacity to rule the boardroom of a corporation.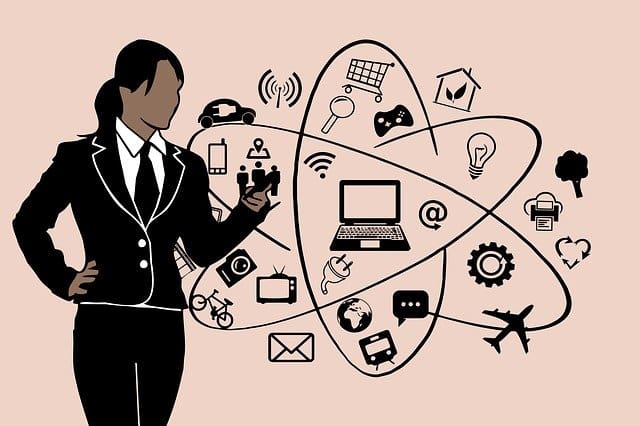 And according to a recent Pew Research Center survey on women and leadership, most Americans believe that women and men are equally capable of displaying important leadership qualities. These qualities are intelligence and the ability to innovate. Many also believe that educated women are more capable and well-organized leaders than men.
Also read: | How to Write CSS Essay? How to make Paragraphs in Essays?
Karen Lynch – A Case Study
A Fortune 4 diversified health services corporation, CVS Health is led by Karen S. Lynch as president and CEO. More than 300,000 of Karen's coworkers are dedicated to making health care easier, more convenient, and more individualized.
Through its distinctive mix of resources, including more than 9,900 pharmacies and more than 1,000 MinuteClinic and HealthHUB sites, CVS Health touches the lives of more than 100 million people annually. Additionally, CVS Health provides approximately 34 million individuals with health insurance products and services.
4. Educated Women get Married Late
Educated women have much awareness and don't get married early. They get awareness about the drawbacks of getting married early. Thus, these women become less prone to get die during pregnancy and giving birth. Moreover, they make families smaller because they know about the disadvantage of overpopulation in this world. It is good for better outcomes for mothers and students also.
According to UNFPA research, one in every 3 girls gets married before the age of 18. This leads to overburdening their lives.
5. Educated Female as a Mother has no Alternative
Educated females or educated mothers have the potential to speak for themselves. They stand for themselves as well as their children. They don't need to be dependent on others to be vocal about their difficulties and daily life problems. As mothers, they teach their children to be better human beings. They make their children aware of the pros and cons of different relations.
An educated woman provides support and gives her children confidence in their lives more efficiently. She becomes good in every department, from being active in decision-making to nurturing her children. On the other hand, illiterate women are more likely to die during giving birth to their children and during pregnancy. They are not active in decision-making as wives and mothers. This affects their lives and their children's lives.